Acupuncture in ​Cockeysville, MD
Serving the Cockeysville, Timonium and Hunt Valley area.
Dr. Sally Monaghan Acupuncture
Doctor of Acupuncture and Chinese Medicine, Board & Nationally Certified, Licensed Acupuncturist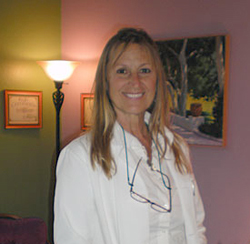 Welcome to Sally Monaghan Acupuncture.  At my Cockeysville, MD acupuncture clinic I have helped many patients find health through acupuncture and Traditional Chinese Medicine.
I specialize in gynecology issues for women and successfully treat infertility issues for both men and women using acupuncture and Chinese medicine modalities.  I have helped many patients since 1993 who have had difficulties conceiving, either naturally or with IVF.  Acupuncture is safe and effective and is a complementary modality to Western medicine.
I also use acupuncture and Traditional Chinese Medicine to successfully treat patients who suffer from various forms of pain and have worked in numerous drug and alcohol rehabilitation programs as well as working with dual diagnosis patients abuse and addiction.
As an acupuncturist, I enjoy working closely with physicians and other healthcare professionals in the Cockeysville area to provide optimal patient care.
I look forward to helping you reach your healthcare goals.  Please contact me if you are seeking to regain your health using a safe, and natural modality.
In-network Provider for: Carefirst | Blue Cross, Blue Shield | Cigna, Aetna | Johns Hopkins Healthcare
Dr. Sally has successfully treated and specializes in:
Sally Monaghan Acupuncture
12 Galloway Ave.
Suite 2A
Cockeysville, MD 21030
410-340-3993
Sally Monaghan Acupuncture
35 Fulford Ave
Suite 200
Bel Air, MD 21014
410-340-3993